Ocean Giants, Exclusive Small Group Tour
Blue Whales, Fin Whales and Humpback Whales
Ponta Delgada, Sao Miguel Island, Azores
2024 DATES: 27 April – 04 May, 04 – 11 May, 11 – 18 May
Prices from £1295 per person

Solo Traveller from £1530

Join this exclusive small group tour to witness one of nature's great events, huge gatherings of the biggest whales on the planet visit these unspoilt Islands to feed in the nutrient rich waters – a breath taking spectacle!
Ocean Giants, Exclusive Small Group Tour
Blue Whales, Fin Whales and Humpback Whales
May offers a unique opportunity for you to come and see these Ocean Giants during their Mid Atlantic annual migration.
Overview
Location: Ponta Delgada, Sao Miguel Island - Azores
What's included:  
5 half day trips to sea
Expert marine biologist guide and whale researchers to accompany guests on the boat
Small group with guide onboard large catamaran boat (there will be other guests onboard that are not part of our small group
Welcome drinks
Group meal
Sturdy catamaran boat (40 - 60 capacity) with spacious viewing decks, tiered seating and toilet facilities.
Full day geothermal tour to Furnas with "Cozido" lunch

7 nights accommodation 

Group meal with guide at the beginning and end of the holiday

Welcome drinks on arrival
All airport transfers from/to Ponta Delgada airport
Optional activities:  Option for an additional half day trip to sea with your guide and land tours to explore this stunning island.
Nights: 7
Extra nights: Option to extend your stay in the Azores, with extra nights at your hotel, visit another part of Sao Miguel or visit other islands
Accommodation: 4* Hotel with outdoor pool, close to boat base
Meals: Breakfast included. 2 dinners and 1 lunch group. Self catered options available.
Flights are not included. We give you guidance on booking flights to Ponta Delgada (PDL) Sao Miguel Island. See location and flights above
2024 dates:  27 April - 04 May, 04 - 111 May, 11 - 18 May
Flexible dates: This holiday can also be arranged to start any day of the week to fit with flights
We take care of all the logistics so that you can relax and enjoy the experience
Read More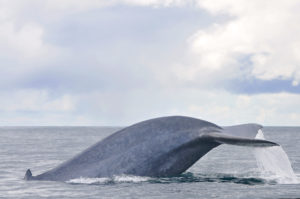 From the moment you step off the plane, our team will ensure everything is taken care of. You will be met at the airport and taken to your hotel where you will meet you expert guide over welcome drinks.  Your guide will be with you throughout the duration of your holiday ensuring you get the best experience possible. There will be regular briefings and updates with plenty of opportunities to ask questions.
Be part of an exclusive small group tour
Read More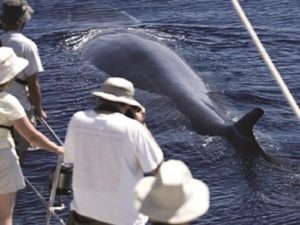 We offer this special, small exclusive group tour in May which is popular with whale enthusiasts and those who want to see whales for the first time. There is a programme of talks and activities led by our expert whale researcher and marine biologist guides. The dates coincide with the annual migration of the Blue whales, Fin whales and Humpbacks. This is a unique opportunity for you to view these Ocean Giants in their Mid Atlantic feeding grounds – sightings have been exceptional over the last few years. Being part of a special small group tour gives you a very informative experience which you can share with others in the group – the whole experience is fun and sociable. Some meals are included for the  group in local restaurants with your guide.
You will be accompanied by local marine biologist on board
Read More
The Marine Biologist will be with your small group, ensuring you don't miss any sightings and that you have a great vantage point for taking photographs and viewing the animals. Their explanations really add another dimension to your understanding of the behaviour of the whales.  They will also ensure you go out to sea at the optimum times for best sea conditions and weather to maximise your enjoyment.
We saw whales and dolphins! Even though I've done day trips before, I have never committed a whole week to it and felt in the care of experts. We saw 3 species of dolphin, sperm whales and blues!! Fabulously planned and adapted itinerary to weather was awesome…Our guide and marine biologist were, without exception, cheerful and enthusiastic, knowledgeable, helpful and did their best to find whales and dolphins in a safe and responsible way and worked tirelessly to find us baleen whales!! Their joy finding them was as palpable as ours. – Lisa Taner May 2022
We were given short seminars after the trips, recapping what we had seen and allowing us time to consider these sightings so we could ask  questions. The guide was always passionate about sharing their fascination for these animals and all things nature in general.  I was very worried about getting seasick as I'm not good on the water, however, just taking some travel sickness pills sorted that out and I had no issues at all." Richard Christie
Why are the Blue Whales 'Ocean Giants' choosing the Azores?
Read More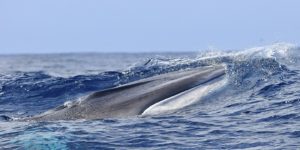 Cetaceans are drawn to the Azores by the fertile water, rich in phytoplankton, which is the perfect place for a stopover to feed en route north.
Every year, a  spring phytoplankton bloom warmed by the temperate waters of the gulf stream around the Azores archipelago attracts a unique gathering of huge, ravenous Blue, Fin, Sei and Baleen whales (largest whales) on their migration routes to the feeding grounds of the northern Atlantic. Their numbers are increasing around the Azores.
"This tour was quite simply astounding….epic….beyond belief….it was one of the best days of my life to see and feel these giant whales close to the boat."
Read More
May dates have been chosen as statistics show that this time will offer you the best chance to see these migrating whales when they stopover and spend a few days to feed on the rich food source here. This is something unique in the whole of Europe. May also offers better sea conditions than March and April with warmer temperatures.
Direct flights from the UK and mainland Europe
Read More
It is easy to get to The Azores on direct flights from the UK, many European cities and the USA. You can also travel via Lisbon and Porto from mainland Portugal. See our getting there section.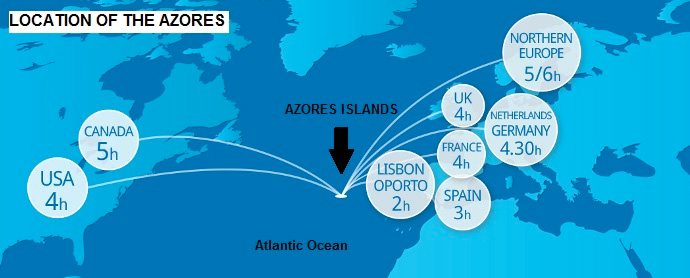 Location and Flights
Holiday location: Ponta Delgada (PDL), Sao Miguel Island, Azores.
The Azores are an archipelago of 9 islands in the middle of the Atlantic - the only territory between America and Europe. There are 3 groups of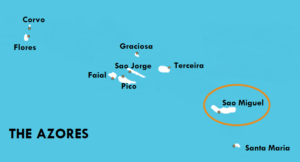 islands: the eastern group (Sao Miguel, Santa Maria), the central group (Faial, Pico, Sao Jorge, Terceira and Graciosa) and the western group (Corvo and Flores).
This holiday takes place in Ponta Delgada, the capital of Sao Miguel Island, in the eastern group and the largest island in the archipelago.
The abundance of dolphins and whales around the islands make the Azores one of the key locations worldwide for whale and dolphin watching. Few locations in the world offer such immaculate landscape and exceptional marine wildlife. A Portuguese territory, the nine islands, dominated by a volcanic mountain range, offer a rare and unspoiled natural beauty, having retained their cultural integrity and escaped the ravages of commercial tourism. There is a wild and elemental quality here, the ocean's presence is never far away and breathing the air alone is invigorating. Some say, it is the last vestiges of the lost continent of Atlantis! Hot springs steam into the fresh and unpolluted air. There are meadows filled with the scent of wild herbs and vivid, colourful flowers line the roads. It is the perfect setting to relax and slow down.
Flights are not included in the cost of our holidays. Weekly DIRECT day time flights from the UK to Ponta Delgada are available with Ryanair from Stansted on Tuesdays (April - October), British Airways from Heathrow on Saturdays (mid-May to end of September) and from Gatwick on Tuesdays and Thursdays with SATA Azorean Airlines (June - Sept). On most days of the week there are flights from the UK to Ponta Delgada via mainland Europe. Direct flights also operate from America and Canada and some European cities including Paris. See all current flight options at Skyscanner. 
For ease we have a dedicated flight booking agent, Rupender Bhoday from The Flight Centre. Rupender knows our holidays and can book the best flights for you. Please email:  [email protected]  or call: 07442 857639. You can also reach her via The Flight Centre main contact number 0207 925 1114 (ask to speak to Rupender Bhoday on the "Associates" team).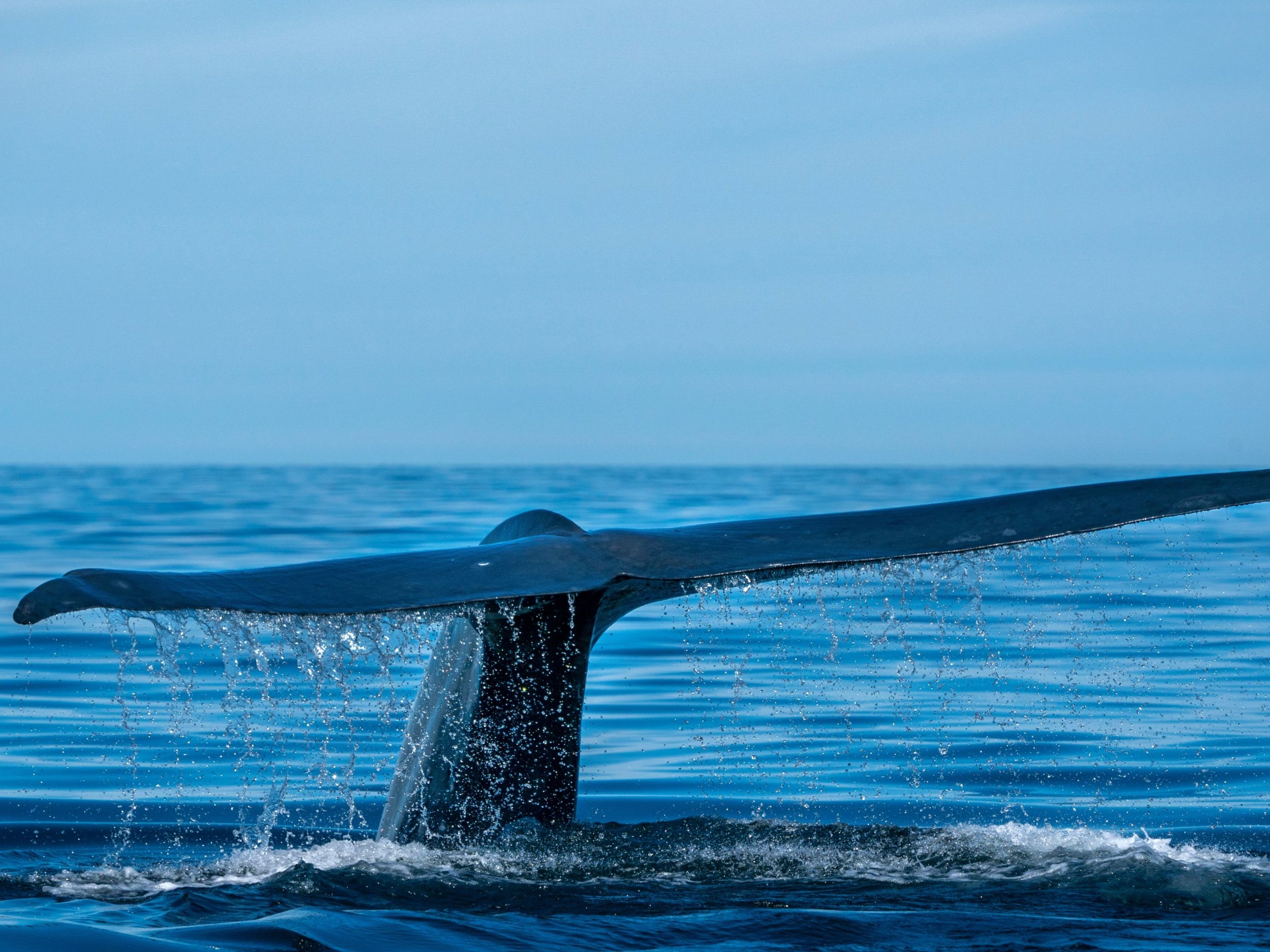 Sample Itinerary
Day 1
Arrival in the Azores. Transfers to hotel. Welcome briefing and introductions, complimentary drinks, orientation in the local area. You have time for a rest! Schedule of whale-watching boat trips will be discussed and you will have a chance to meet the whole team and your guide during your complimentary dinner a local restaurant with group in the evening.
Day 2
Board the catamaran for morning whale-watching. At convenient times during the week you will be given audio-visual briefing about the whales and dolphins of the Azores, with lots of visuals and information about the history of whaling and whale-watching in the Azores. Your on board guide will provide in depth information about the wildlife, discuss the sightings, share details on current research and help you get the best shots of the whales!
Days 3-5
Days 3 to 5 inclusive: Overall itinerary of the week will be announced when you arrive to fit with best weather. Each day will be either morning or afternoon boat trip. There will be opportunities for excursions around the island to fit with your five half-day trips to sea. If there is any weather disruption your trips will be moved to another day or later in the day so that you go out during the best possible weather and conditions. Evening meals will be a combination of eating in the hotel restaurant and eating with the group and guide (subject to group preference). There will also be further talks and presentations from the marine biologist giving you a rich understanding of the whales of the Azores, local history and culture.
Day 6
You will be collected from your hotel this morning for a full day tour to the village of Furnas on the East of the Island (approx. 45 mins journey time). One of the most active thermal locations on Earth with steaming fumeroles,  the Valley of Furnas is a volcanic crater which has been dormant since 1630, the date of the last eruption. The most popular attraction for most visitors to Furnas is no doubt the thermal baths and you will enjoy bathing in water from the interior of the earth, charged with minerals at the thermal pool of Terra Nostra Park. You will also sample the local "Cozido" at lunch time in a local restaurant – a meat or vegetable stew cooked geothermally underground. 
Day 7
An opportunity for an additional trip to sea or another land tour. The evening will be an opportunity for a celebratory drink in the bar where you can share some of the photos taken and remember your highlights of the holiday followed by a complimentary meal with your guide.
Day 8
Departure day. Transfer to airport from hotel.
Read More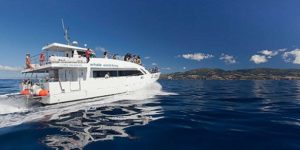 This small group tour takes place on a large stable catamaran that has other passengers on board. The catamaran has excellent viewing platforms, railings and a great vantage point for taking photos. There is plenty of space to walk around, outdoor and indoor seating and toilet facilities. Your group will be together accompanied by your expert guide who will be there to ensure you are looking in the right places to see the whales.
"We were on the cat and a huge gasp went up from everyone on board; a Fin whale had swum in front of the boat and opened its mouth out of the water to feed. It was only a split second but that sight is engraved on my memory." Margaret Merris, May 2018.
Read More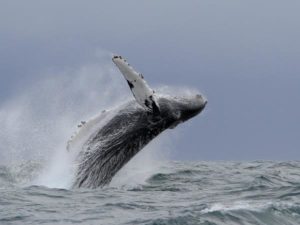 In recent years, we have been blessed with some exceptional sightings. Our groups have seen Blue, Fin and Humpback whales on many occasions, some so close to the boat you could smell their 'exhale' which had the aroma of their over-indulgent feeding on the krill. Even when the weather is challenging, we are usually able to reschedule cancelled boat trips to another day.
"We saw Humpbacks on our trip and to our astonishment, 50 metres from the boat one leapt out of the water and crashed backdown with a mighty splash! We really got an idea of just how ginormous these animals are."
Land based lookouts to locate the whales
Read More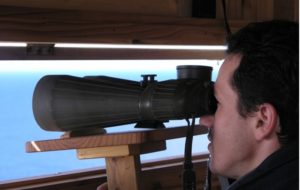 Our expert lookouts or 'Vigia' can spot the whales from land as they pass close to the volcanic islands and they direct the boats by radio contact to locate the whales. This makes for consistently excellent sightings, said to be some of the best in the world. It is a much more efficient system than searching for whales when out at sea.  The lookouts were historically used to sight whales for hunting which was banned in the Azores nearly 30 years ago. The lookouts are employed by the whale watching companies instead for tourists to appreciate the beauty of these magnificent creatures rather than killing them – a true win for conservation.
Responsible boat operators
Read More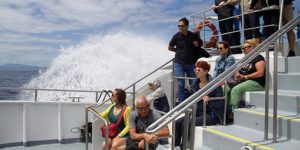 Our whale watching company has a research base offering a wealth of information and resources for our guests. It is possible to learn about the many research projects and conservation efforts being conducted around the Azores. Our guests are very impressed by the high standard offered by our boat company who are dedicated to offering you the best experience, as well as ensuring that all boat approaches are done in a responsible way where the welfare of the whales comes first.
Traditional Azorean 4* Hotel
Read More
You will stay at a family run 4* Hotel in a superior en-suite double room.  This hotel is a traditional Azorea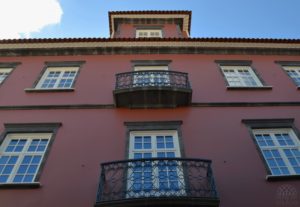 n building and was once a college.  Former pupil (the current owner) beautifully restored the building, incorporating the college theme throughout.  A delicious breakfast buffet is included as well as two group evening meals with your guide. The group are all in the same place making it a good place for a social drink in the bar as well as informal group meetings. There is a single supplement for solo travellers to suit all budgets.
Your hotel is ideally located – everything is within easy walking distance from where you can explore the delights of this lively harbour town which is an international port.
Have an authentic experience on the Sao Miguel island tour
Read more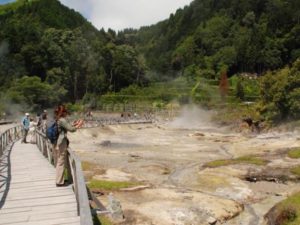 Your tour includes a full day island tour. Our local guides will take you to the hot thermal pools and geysers deep in the island's interior at Furnas and teach you about the geothermal activity. Your visit will include a swim in hot thermal pools and lunch (cooked underground) in a local restaurant. Free time can be spent exploring the island at your leisure (on foot on bike or by kayak), visiting the stunning botanical gardens, enjoying presentations from our marine biologist guides or simply relaxing by the pool.
We saw whales and dolphins! We saw 3 species of dolphin, sperm whales and blues!! The tour guides were all cheerful and enthusiastic, helpful, did their best to find whales and dolphins in a safe and responsible way and worked tirelessly to find us baleen whales!! Lisa Taner May 2022
Everything was extremely organised, from the holiday booking, transfers, hotel/hotel staff and the boat crew. They couldn't have been more helpful and extremely welcoming…a great holiday and we would recommend to anyone. – Lynsey Pittaway April 2022
We loved the Small group type holiday as it enabled us to meet other like minded people and share similar experiences. The Islands were both majestic and magical and I kept saying that whenever we turned a corner something else beautiful greeted us. We saw whales or dolphins on all of our sea trips and cannot wait to repeat the experience. – Martin Jones May 2022
It was one of the best holidays I have experienced and I have travelled a lot. The scenery, people, food and beautiful gardens were memories to cherish. Only hope I will be able to return and visit more of the islands. Thank you for a wonderful holiday. – Alex Duckworth May 2022
I have new respect for dolphins as I'd rather taken them for granted having seen lots before, but observing them behaving so acrobatically and in such numbers so far out to sea was a revelation. Needless to say, the whales were just spellbinding. – Richard Rose-Casemore May 2022
Prices for this Holiday include accommodation at Hotel Colegio 4*
Please contact us for details of other accommodation options 
This traditional Azorean building was once a school. Former pupil (the current owner) beautifully restored the building and incorporated the college theme throughout the decor (hence the name "Colegio"). In a good, central location, being approximately 15 minutes' walk to the boat base.  Rooms come equipped with a minibar, air conditioning, TV and private bathroom with a dryer. There is a good-sized outdoor pool (not heated) and free Wifi throughout. The restaurant serves a good buffet breakfast and signature cuisine, made from locally grown ingredients.  Parking is available free at the hotel garage (first come first served basis) or nearby for an extra fee. Located off the main road, with an outdoor pool and restaurant, this hotel is suitable for couples and solo travellers.
Ocean Giants Exclusive Small Group Tour, Sao Miguel Island, Azores
4* BB at Hotel do Colegio
2024 DATES: 27 April – 04 May, 04 – 11 May, 11 – 18 May
£1295 per person based on 2 sharing
Solo Traveller £1530
Over looking the harbour with views out to sea and just a few minutes walk from our boat base, this contemporary 4**** hotel has excellent facilities and spacious, well equipped rooms. Facilities include a modern health suite with indoor pool, jacuzzi, sauna, steam room and gym. The restaurant has views over the harbour and serves a delicious buffet breakfast. Free WiFi is available in all areas of the hotel. Rooms are sound proofed and come equipped with air conditioning, cable TV, minibar and en-suite facilities. Guests on our Ocean Giants Small Group Tour are allocated sea view rooms with a balcony.
Ocean Giants Exclusive Small Group Tour, Sao Miguel Island, Azores
Upgrade to 4* Superior BB at Hotel Marina Atlantico
2024 DATES: 27 April – 04 May, 04 – 11 May, 11 – 18 May
£1440 per person based on 2 sharing
Solo Traveller £1995