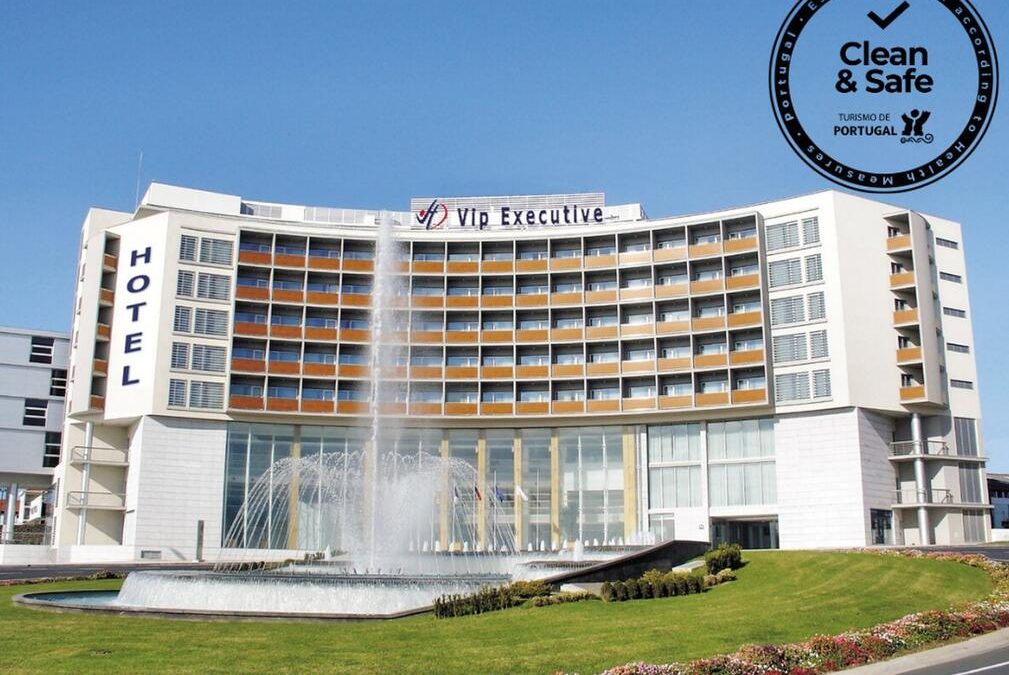 Hotel VIP ****
Ponta Delgada, Sao Miguel Island, Azores
The VIP Azores Hotel**** is a large modern hotel that offers excellent facilities as well as magnificent views over the city of Ponta Delgada and the surrounding landscape.
All rooms provide comfortable bedding, minibar, seating area and TV. Each room has air-conditioning and a work desk. The hotel has a restaurant indoor/outdoor pool, squash, bar, private parking and a beauty salon/hairdresser. Hotel VIP is only a 10 minute drive from the Ponta Delgada airport. 
The following discount/supplements apply to our standard holiday prices with accommodation at this hotel.
All of our holidays include bed and breakfast accommodation at our standard 4**** Sao Miguel Park Hotel Please see below for discounts/supplements that apply for this accommodation.
Standard single room
April and October, £3 per room per night discount 
May and June, £12 per room per night discount 
July to September, £12 per room per night discount 
Standard double room
April and October, £9 per room per night discount 
May and June, £18 per room per night discount 
July to September, £18 per room per night discount 
Triple room (3 adults)
April and October, £30 per room per night discount 
May and June, £40 per room per night discount 
July to September, £40 per room per night discount 
Triple room (2 adults, 1 child aged 12yrs and under)
April and October, £39 per room per night discount 
May and June, £48 per room per night discount 
July to September, £48 per room per night discount 
Hotel top amenities
– Free WIFI in lobby
– Free WIFI  in the rooms
– Free parking
– Pool
– Air conditioning
– Restaurant
– Hotel bar
– Gym
Hotel facilities
– 24-hour room service
– 24-hour reception
– Car park
– Concierge
– Deck chairs / Sun loungers
– Hotel bar
– Indoor/outdoor swimming pool
– Laundry service
– Lift
– Porter service
– Restaurant
– Room service
Room facilities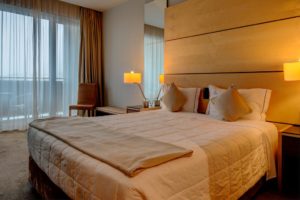 – Air conditioning
– Bathroom with bathtub/shower
– Cable TV
– Central heating
– Desk
– Flatscreen TV
– Free WiFi in the rooms
– Hairdryer
– Internet
– Room safe
– Telephone 
Accessibility and For children
Accessibility
– Accessible parking
– Accessible paths / corridors
– Wheelchair accessible
– Adapted bedrooms
For Children
– Child / Baby cot
– Childcare / Babysitting