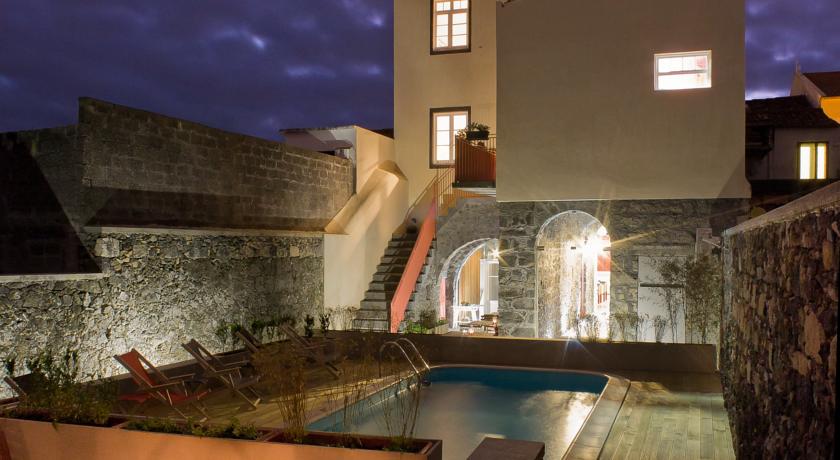 Urban Guest Lodge
Ponta Delgada, Sao Miguel Island, Azores
This beautifully refurbished self catering guest house with 7 rooms is set in a one-hundred-year-old building featuring a sun terrace with dining tables and an outdoor pool. Free WiFi access is also available for guests. The theme is modern, bright and contemporary with the comfort of guests considered throughout from the facilities in the communal kitchen to the complimentary refreshments for guests. Each bedroom is uniquely decorated with either ensuite facilities or adjacent private bathroom.
A shared lounge area with retro-style armchairs and a flat-screen TV is also available. Our boat base is 15-20 minute walk from the guest lodge and the old town centre is approximately 5 minutes by foot. Guests have the option to add continental breakfast to their booking for approx 10 euros pp.
All of our holidays include bed and breakfast accommodation at our standard 4**** Sao Miguel Park Hotel Please see below for discounts/supplements that apply for this accommodation.
Standard double room
April and October, £20 per room per night discount 
May and June, £22 per room per night discount 
July to September, £22 per room per night discount 
Standard triple room
April and October, £48 per room per night discount
May and June, £40 per room per night discount 
July to September, £40 per room per night discount